Our investments are backed with
120 years of cumulative experience

in business management
Founded by two leaders, Anhad and Niran, Africa Plus Partners has grown over the past 4 years to become one of Nigeria's leading infrastructure investment managers and a reference point for how to address opportunities and risk in Africa's middle-infrastructure space. Africa Plus Partners leverages the vast international and local experience of its diverse and vibrant team to deliver strong performance and governance outcomes on-behalf of investors in its managed funds.
Our investment team has over 120 years cumulative experience in business management, investment and infrastructure development. Our strong governance structures and the governance positions we take in our investee companies guarantees that all investments remain fully compliant and show accountability.
eco-friendly innovation
Our innovation supports the ecosystem
carbon+
We constantly build carbon+ businesses
sustainable infrastructure
The infrastructure we build strictly complies with sustainability
eco-friendly innovation
Our innovation supports the ecosystem
carbon+
We constantly build carbon+ businesses
sustainable infrastructure
The infrastructure we build strictly complies with sustainability
Each fund has its own dedicated Fund manager
Each fund has its own Investment committee
The Investment committee ensures that the Fund manager complies, at all times, with agreed investment guidelines and all guidance issued by the relevant regulatory bodies pertaining to the Fund's operations.
Our Advisory board provides business and strategic advice for the business to ensure that fund policies remain within stipulated framework and in accordance with the mission statement set out during the General Meeting of Shareholders.
We take strong governance positions across all our investee companies to ensure proactive support and value engineering in support of compliance and best in class value engineering and ESG principles.
Africa Plus Partners Nigeria Limited (APPNL) Board Members
Executive Chairman of APPL & CEO at AIPF
Exec. Managing Director & Chief Investment Officer AIPF
Advisory Board and Investment Committee
CEO / MD – APT Securities and Funds Limited
Adekunle Abdulrazaq Oyinloye
MD – Financial Derivatives Company Limited
Nicholas Nneji (FCA, ACITN)
ED Investment, Police Pensions Limited
Kasimu Garba Kurfi – Chairman
Thomas Obadofin Emmanuel
Nicholas Nneji
Adekunle Oyinloye
Bismark Rewane
Ayoola Ajayi
Shamsudden Ahmad Rufai
Christopher Bajowa
Dave Uduanu
Kasimu Garba Kurfi – Chairman
Adekunle Oyinloye
Bismark Rewane
Kolawole Owodunni
Dave Uduanu
Damilola Odunaike
Africa Plus Partners Nigeria Limited (APPNL)
Executive Members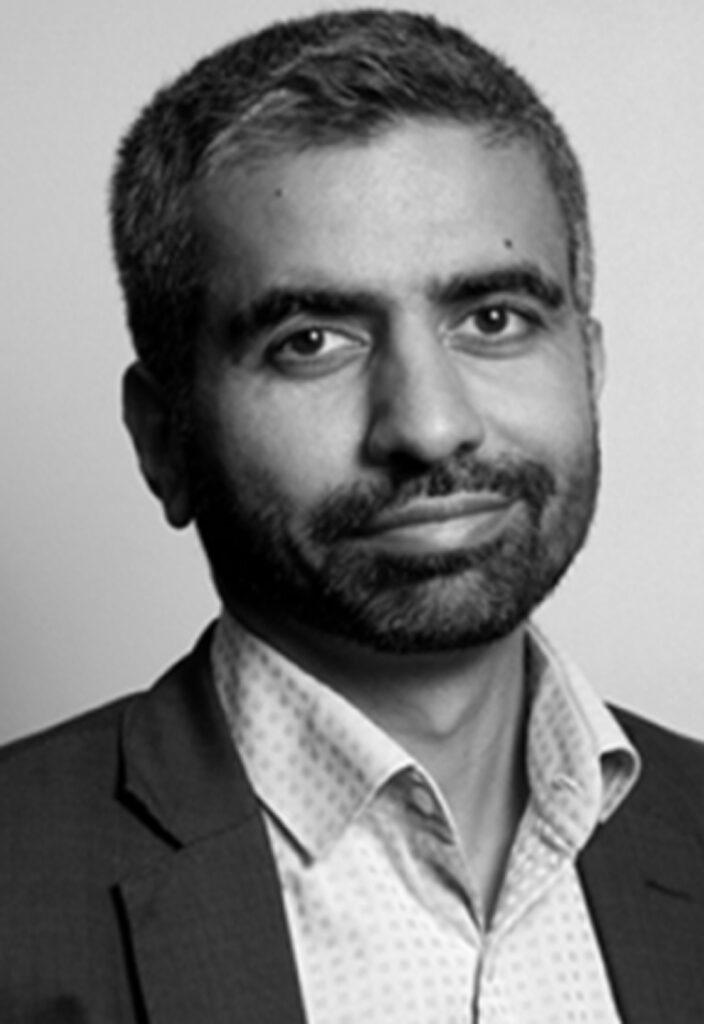 Executive Chairman of APPL
CEO/ Head of Fund. Investment Committee Member
MBA – Harvard Business School.
MS Engineering (Honors), Imperial College UK
Anhad Narula is the founder and current chairman of Africa Plus Partners. He sits on the investment committee of AIPF I, AIPF II, and AAA/InfraCo, where he leverages over twenty years of hands-on experience leading infrastructure projects across Africa and Asia.
Prior to founding Africa Plus Partners, Anhad was a Director at DSC Africa – a well-established EPC and equity investor, where he led several infrastructure deals to successful completion. Anhad is an accomplished executive with a proven ability to mobilize and execute complex projects in challenging emerging markets. He has been at the center of infrastructure projects with a combined value in excess of USD700m. He has an MBA from Harvard Business School and a master's in engineering from the prestigious Imperial College London. Anhad is passionate about leveraging his skills and international relationships to deliver large, complex infrastructure projects that are sustainable and built on robust environmental, social and governance risk management practices.
Executive Managing Director
Chief Investment Officer/ Investment Committee Member of Fund
MBA – Washington University in St. Louis, USA
Associate, Chartered Institute of Bankers (ACIB)
Associate, Chartered Institute of Stockbrokers (ACIS)
B.Eng. (Agric) – University of Ilorin, Nigeria
Adeniran Ajakaiye, is a founder and current Managing Director of Africa Plus Partners. He is an accomplished, international experienced management consultant and seasoned banker with twenty years hands-on experience executing complex M&A and investment projects in Africa and North America. His areas of expertise include M&A, debt creation, deal structuring, project management, structured finance, VC/PE advisory and investment management.
'Niran has been directly involved in creating debt instruments for major infrastructure projects in Nigeria. In Nigeria, he has held senior positions in notable organizations such as GTBank, FirstBank, Stanbic IBTC and more recently Access Bank, where he was appointed Regional Manager for the firm's corporate and investment banking division in Nigeria's most vibrant and economic region. He has extensive experience working in North America, where he worked for internationally reputable brands including Citigroup, Wells Fargo and PricewaterhouseCoopers, executing complex deals on-behalf of some of the largest firms in the country.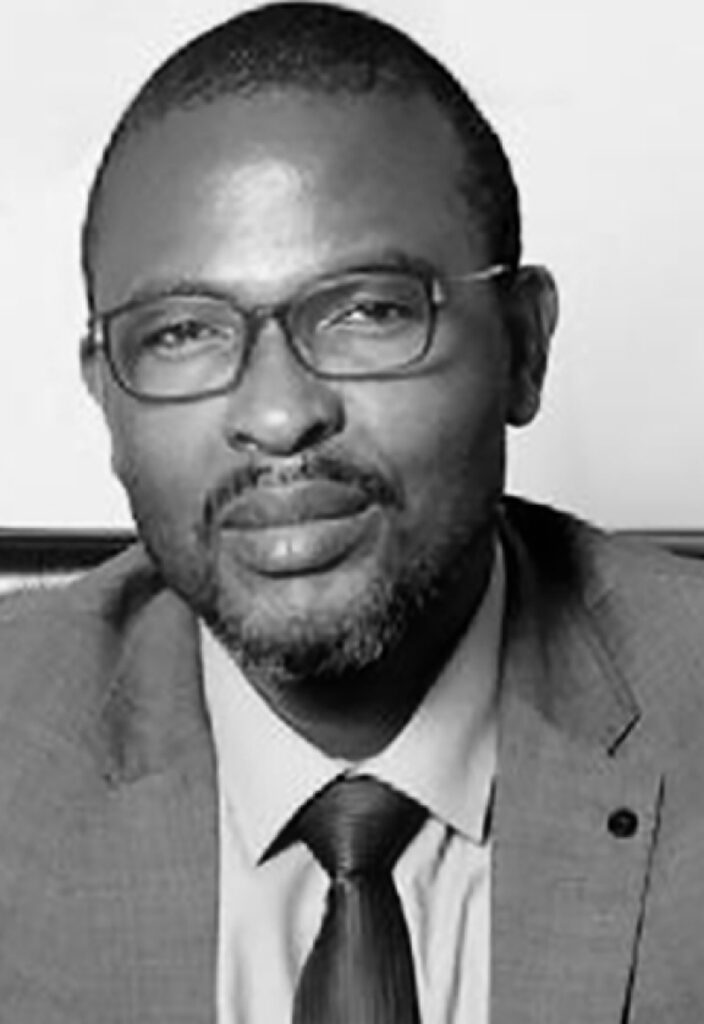 Africa Plus Partners Nigeria Limited (APPNL)
Board Members
Mr. Olsen has over 20 years of experience in mortgage and real estate financing, trading, brokerage and sales. He is the Founder and Managing Member of ARC Private Equity, a US-based private equity company focused on acquisition, lending and merchant services.
He has been responsible for all of the firm's acquisitions and evaluating the performance of the firm's mortgage portfolio.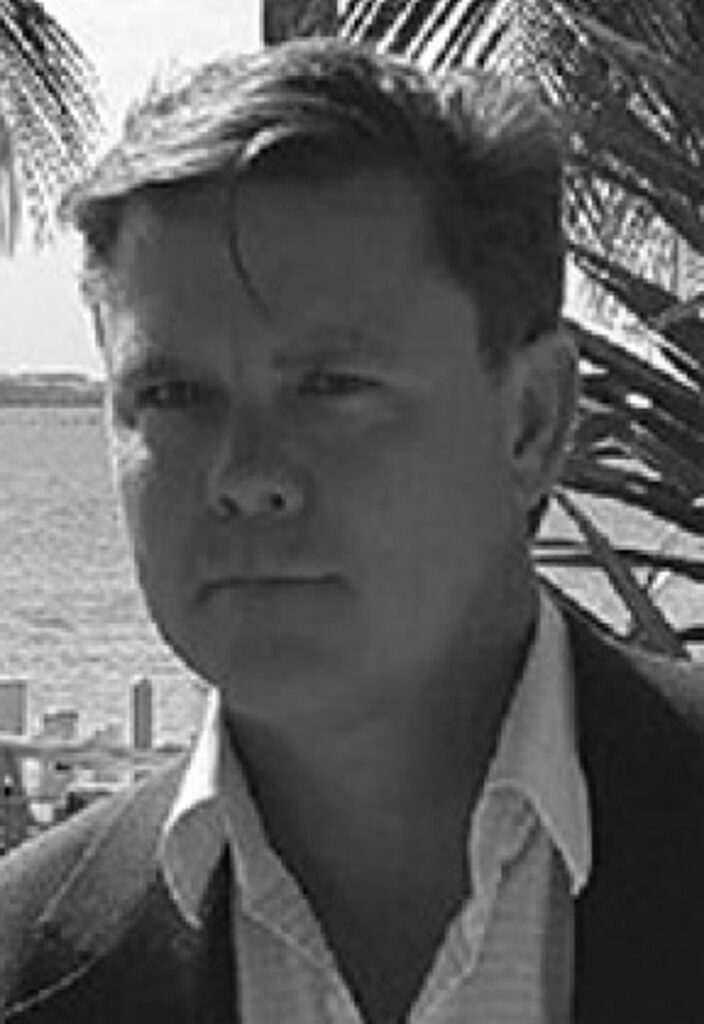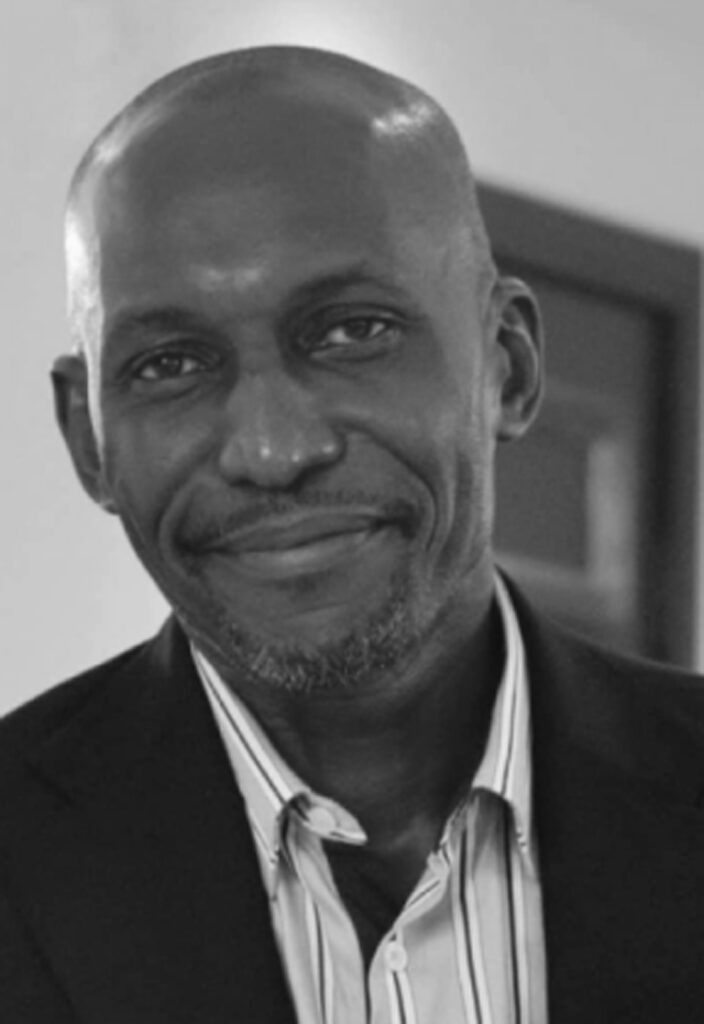 Andy Uche Jibunoh is a seasoned professional builder and Managing partner of Africa Plus Dolphin Works. He joined the Royal Chartered Institute of Building, United Kingdom in 1995, thereafter, he became a member of the Nigerian Institute of Building in 2010. Before his appointment as the Managing Director of APD, he was the Executive Director, Operations for Costain (West Africa) Plc – one of the largest civil engineering firms in West Africa.
This position had him organize and effectively manage projects for the company Pan-Nigeria. His clients included Government parastatals and major corporations such as Shell Petroleum Development Company, Shell Trustees Nigeria Limited, NNPC and ETF, amongst others.
His experience effectively started as a graduate trainee with the construction management division of Costain International UK, where he was part of the team that started and finished the construction of a 2000-seater concert hall in Basingstoke Hampshire in the UK.
Thereafter, he worked for 15 years with Costain West Africa. As Managing Partner of Dolphin Works, he has overseen the successfully deliver projects for several notable organisations, including GTCO, Oando, FBN Mortgages, Haven Homes, Uraga Real Estate, Stanbic IBTC, Lakepoint Towers, amongst others. He was also the Project Director for the construction of the 10,000-seater Church Auditorium for House on the Rock Church – one of the largest of its kind in Africa. He is on the Governing Council of Grange School and serves as Chair, Construction Skills Sector for the Lagos State Technical and Vocational Education Board.
CEO / MD - APT Securities and Funds Limited
B.Sc. – Accounting, Bayero University
M. Sc – Accounting, University of Lagos.
(FCA) ICAN, (FCS) Institute of Stockbrokers (ACS)
Mr. Kasimu Garba Kurfi serves as Chief Executive Officer and Managing Director at APT Securities and Funds Limited. Previously, he was employed at New Africa Merchant Bank Plc from 1992 to 1994, from where he was seconded to Newdevco Finance Services Company Limited from 1996 to 2002.
He also worked at African Petroleum Plc as an Internal Auditor from 1990 to 1992. Mr. Kurfi started his career as an Accountant with the Ministry of Finance, Katsina, from 1988 to 1990 from where he was deployed to the State Ministry of Education. He serves as the Chairman of APT Pension Funds Managers Limited, Clayberg Limited, APT Beurea de Change Limited, Mass Telecom Innovation Limited, MTI Plc and MIMAC Resources Limited.
He holds several Directorships in reputable firms including the Urban Development Bank of Nigeria Plc. His working experience spans over 20 years in the public sector, oil and gas and financial services industry. He is also an authorised Dealing Clerk of the Nigerian Stock Exchange. He is a Non-Executive Director at The Infrastructure Bank Plc. He was a Council Member of The Nigerian Stock Exchange, a Fellow Member of ICAN and Chartered Institute of Stockbrokers (ACS). Mr. Kurfi holds a B.Sc. in Accounting, 2nd Class Upper, from Bayero University and M.Sc. in Accounting from University of Lagos.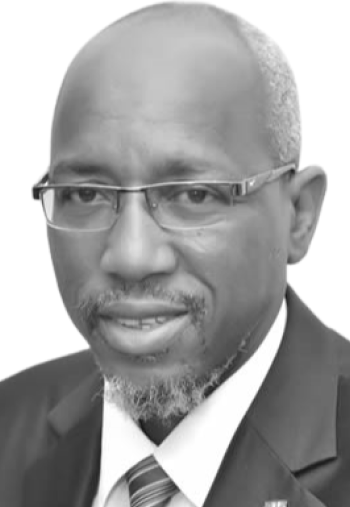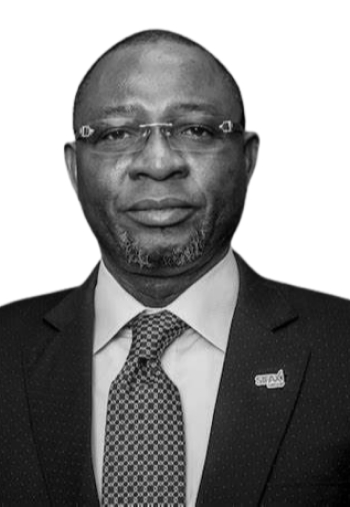 Adekunle Abdulrazaq Oyinloye
Post-Graduation in Finance, University of Ibadan
Post-Graduation in Finance, University of Lagos
SEP, Columbia University, USA
An Economist and consummate banker, Adekunle is the Group Managing Director of SIFAX Group and the immediate past Managing Director and CEO of the Infrastructure Bank Plc. His banking career started with Société Generale Bank Limited, 1990, after which he joined Access Bank Plc, where his resourcefulness successfully delivered marked turning points in the performance of several branches of this tier one bank.
He left Access Bank as a Senior Manager to set up the Network Credits Department of Global Bank Plc in August 2002.
He was invited to join the Re-engineering Team and Management of Pacific Bank in January 2003 as pioneer Head, Credit & Marketing Banking Group. He rose to become General Manager and Divisional Head, Credit & Marketing, Pacific Bank Limited. He impacted significantly on the repositioning efforts of the Bank before its strategic merger and transformation into Unity Bank Plc.
MD - Financial Derivatives Company Limited
B. Sc – Economics University of Ibadan
Mr. Bismarck Rewane serves as the Managing Director and Chief Executive of Financial Derivatives Company Limited. Mr. Rewane joined the First National Bank of Chicago in 1976 as Deputy Manager (Credit).
He began his banking career with Barclays Bank, UK, in 1973 and moved to Barclays Bank of Nigeria in 1975. Mr. Rewane joined International Merchant Bank Nigeria Limited in 1981 where he served as General Manager until 1996. He has been an Independent Non-Executive Director at FCMB Group Plc (formerly, First City Monument Bank Plc.) since 2002. He has served on the board of Lion Bank of Nigeria plc and Intercity Bank of Nigeria Limited.
He serves on the boards of Top Feeds Nigeria Limited and Delta Packaging Nigeria Limited. Mr. Rewane has addressed many professional and business gatherings on subjects such as foreign exchange management, liability management in a deregulated economy, tools of money market analysis and techniques of investment in public debt instrument. He obtained a B.Sc. degree in Economics from the University of Ibadan in 1972 and became an Associate of The Institute of Bankers (England & Wales) in 1975. He completed the Barclays Bank International Graduate Training Programme at West London University.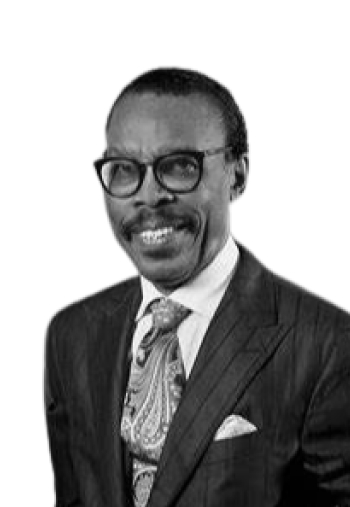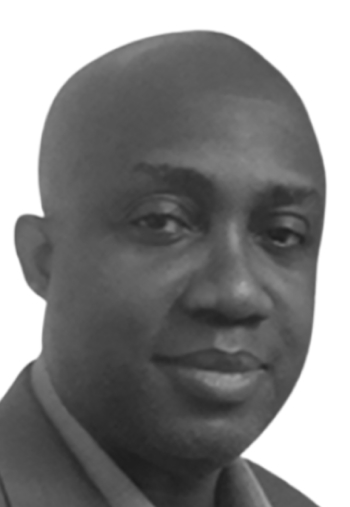 LL. B – Obafemi Awolowo University
Ayoola Olufemi Ajayi obtained his law degree from the Obafemi Awolowo University in 1989 and practiced law with the firm of F.O. Fagbohungbe & Co. where he served as Head of Chambers for 16 years until he disengaged in 2008 to enable him join as a Partner at the law firm of Oak Partners.
Ayoola has applied for conferment of the rank of Senior Advocate of Nigeria and made the final shortlist numerous times between 2004 and 2018.
Nicholas Nneji (FCA, ACITN)
ED Investment, Police Pensions Limited
B. Sc – Accountancy, Abia State University,
MBA – University of Lagos
Mr. Nicholas Nwalozie Nneji is a seasoned commercial and investment banker. He started his career at the Central Bank of Nigeria, Bauchi as National Youth Corps member in 1987 and thereafter worked at Olatunde Ayoola & Co. Chartered Accountants from 1989 till 1990 as an Audit Senior.
He joined Afribank Nigeria Plc (Mainstreet Bank) in 1990 and left in 1992 as an Interbank Treasury Dealer. Between 1992-2005 he traversed several positions at FBN (Merchant Bankers) Limited, a subsidiary of First Bank, as Foreign Exchange Dealer, Deputy Head-Treasury, Head Operations, Financial Controller and Head Funds Management in Corporate Finance Division.
He moved in 2008 to ARM Company Limited as Vice-President/ Financial Controller. He worked as the MD/CEO of Summit Finance (Member of the NSE) from 2009 to 2012 and later engaged by First Bank to provide Technical Assistance to the Honorable Commissioner of Finance, Cross River State.